Discovering Unique Nutritional Needs
I use Functional Nutrition in a holistic approach to help my clients discover their unique nutrition needs, so they always know how to eat to feel and look at their best. 
Using various functional assessment tools I help my clients find the missing link in their health struggles, and implement safe and effective nutrition protocols and remedies, so they can support the body's natural ability to heal and function at its potential.
1. Collecting Information and Personal Evidence
Collect information and personal evidence through thorough history intake, well-chosen functional lab testing and various assessment tools. Have a comprehensive understanding of how diet, nutrition intake, lifestyle, pathogen risk, toxic load, childhood experiences, and important life events impact the body. 
2. Analyzing and Evaluating
Analyze and evaluate the data within the Functional framework to gain deep understanding of the biological terrain. Look upstream to find the underlying imbalance and contributors to the loss of normal function. Identify hidden stressors and deficiencies. Investigate healing opportunities.
3. Strategizing and Planning
Strategize the healing roadmap with clear priority and focus. Develop personalized nutrition program to balance the foundational systems through diet, rest, movement, stress reduction and supplementation. 
4. Coaching and Support
Coach and support along the journey, check progress and conformity, guide course correction, provide honest feedback and accountability. Overcome distraction, interruption and self-limiting beliefs. Turn dietary and lifestyle shifts into life-long habits for lasting results.
5. Observe and Monitor
Observe and monitor. Re-assess and re-test. Pivot and tune. Continue the investigation to achieve optimal functioning. 
Xiaoyun Pan | Holistic Nutritionist | FDN-P, FNTP, CTNC, BCHN®
Xiaoyun Pan is Board Certified in Holistic Nutrition, a Functional Nutritional Therapy Practitioner, Functional Diagnostic Nutrition Practitioner, and Certified Transformational Nutrition Coach. 

Xiaoyun is committed to helping busy professionals who are struggling with declining health and feel lost in the jungle of nutrition information to cut through all the noise and hypes, discover their unique healing path, and pave the way to build solid nutritional foundations, so they can overcome health challenges, enhance performance, and stay on top of their game!"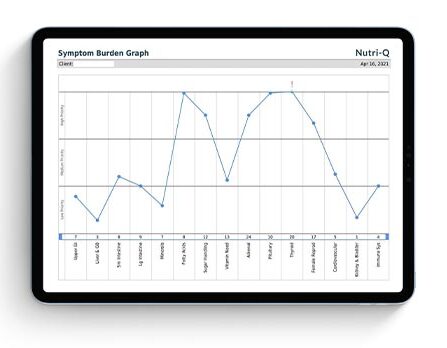 SPECIAL OFFER! 
Take a comprehensive nutrition assessment and receive a health strategy session at no cost! 
This assessment will give a snapshot of your health status and possible underlying imbalances. It is the most effective way to gain clarity about your body and health needs!